Magic the Gathering CCG: Ikoria, Lair of Behemoths Booster Box
On this rugged plane of powerful monsters, it's eat or be eaten.
Draft Boosters are the backbone of Magic. They're the basis of Limited formats like Booster Draft and Sealed Deck, and they're great for players looking to build a unique collection of cards for Constructed formats. New and experienced players alike enjoy tearing into a Draft Booster to discover which new cards they'll add to their decks.

Contents:

36 packs per booster display

1 box topper per booster display
You're probably familiar with the concept of a box topper—an individual card that's factory sealed inside every box of Draft Boosters for a given set. They're usually something extra special, and the box topper in Ikoria: Lair of Behemoths is no exception.

That's right: every box of Ikoria comes with a bonus sitting right on top. We'll show you the cards as we get closer to release, but for now, just know that this box topper is unlike anything Magic has ever done.
UPDATE:  Now, let's talk Buy-a-Box. This card is massively powerful, even in a land full of behemoths: Godzilla, King of the Monsters.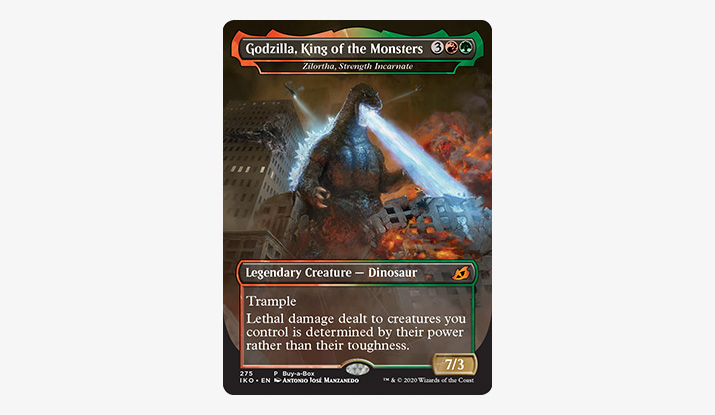 But the king doesn't fight alone. On top of the Buy-a-Box promo card, sealed Ikoria: Lair of Behemoths Draft Booster Boxes come with 1 of 15 possible box topper cards—all Godzilla Series Monsters.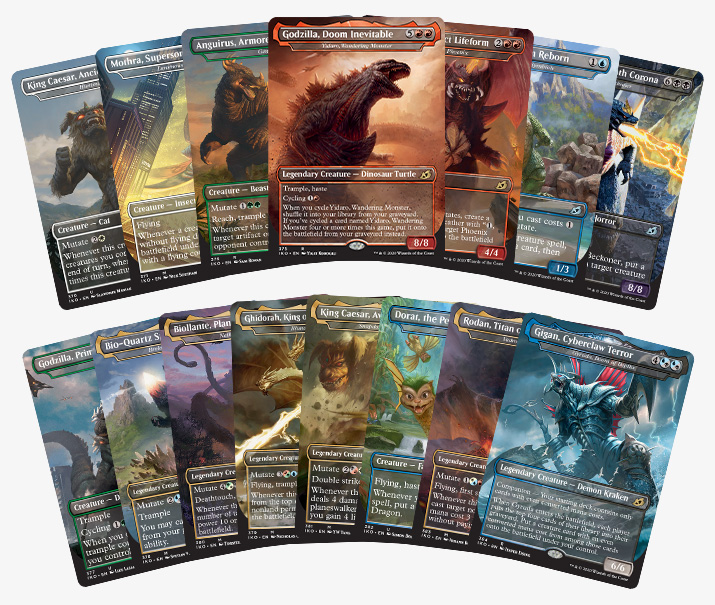 And remember that, if you preorder Ikoria: Lair of Behemoths not only will we ship you the Buy-a-Box promo in the mail but we'll also send you a code for items on Magic: The Gathering Arena that will let others know you support your LGS, Free Range Pumpkins.